Struggling with accessing in-house expertise urgently? Visualize disjointed departments working on similar projects, unaware of each other's progress, resulting in resource and time wastage.
Welcome goodMatch: Elevate efficiency, effectively leverage internal knowledge, and stimulate unparalleled collaboration among employees.
Match experts across the organisation with project needs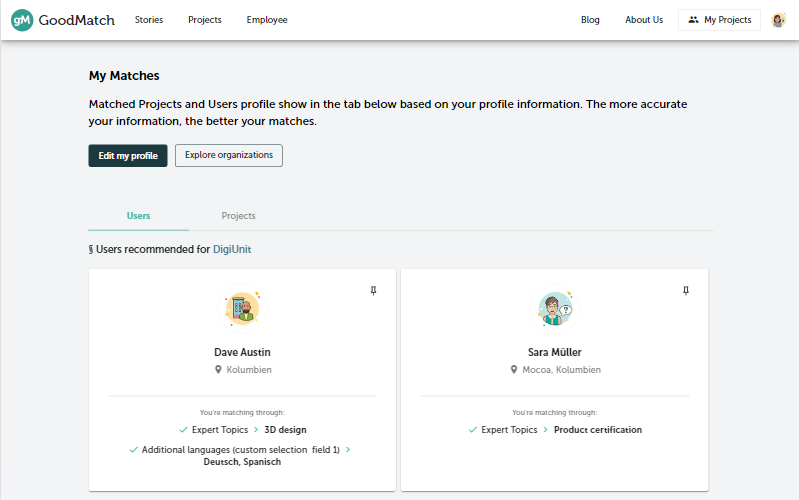 Create cross-project collaboration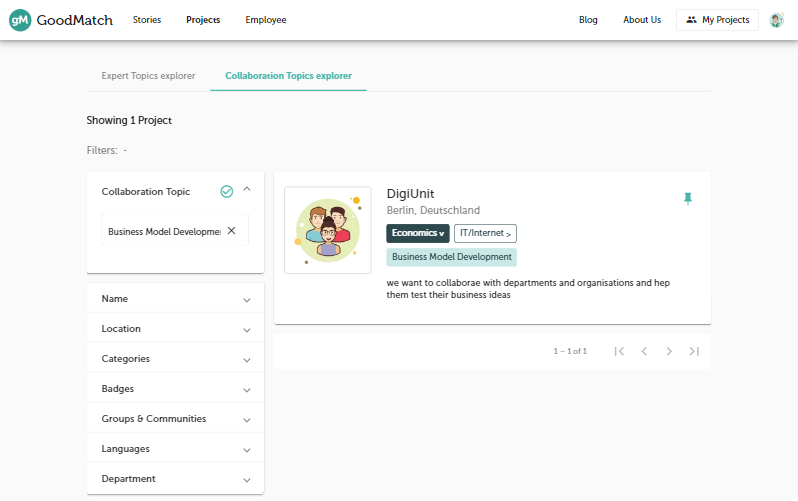 Encourage fellow employees with successful collaborations stories. Project owners can promote engaged employees and their work for the project by publishing Success Stories on goodMatch.